Undergraduate backgrounds
The master and doctor graduate students in our department are not only the graduates of the University of Tokyo, but graduated from many different universities. Below lists the alma mater of our recent master's program graduate students.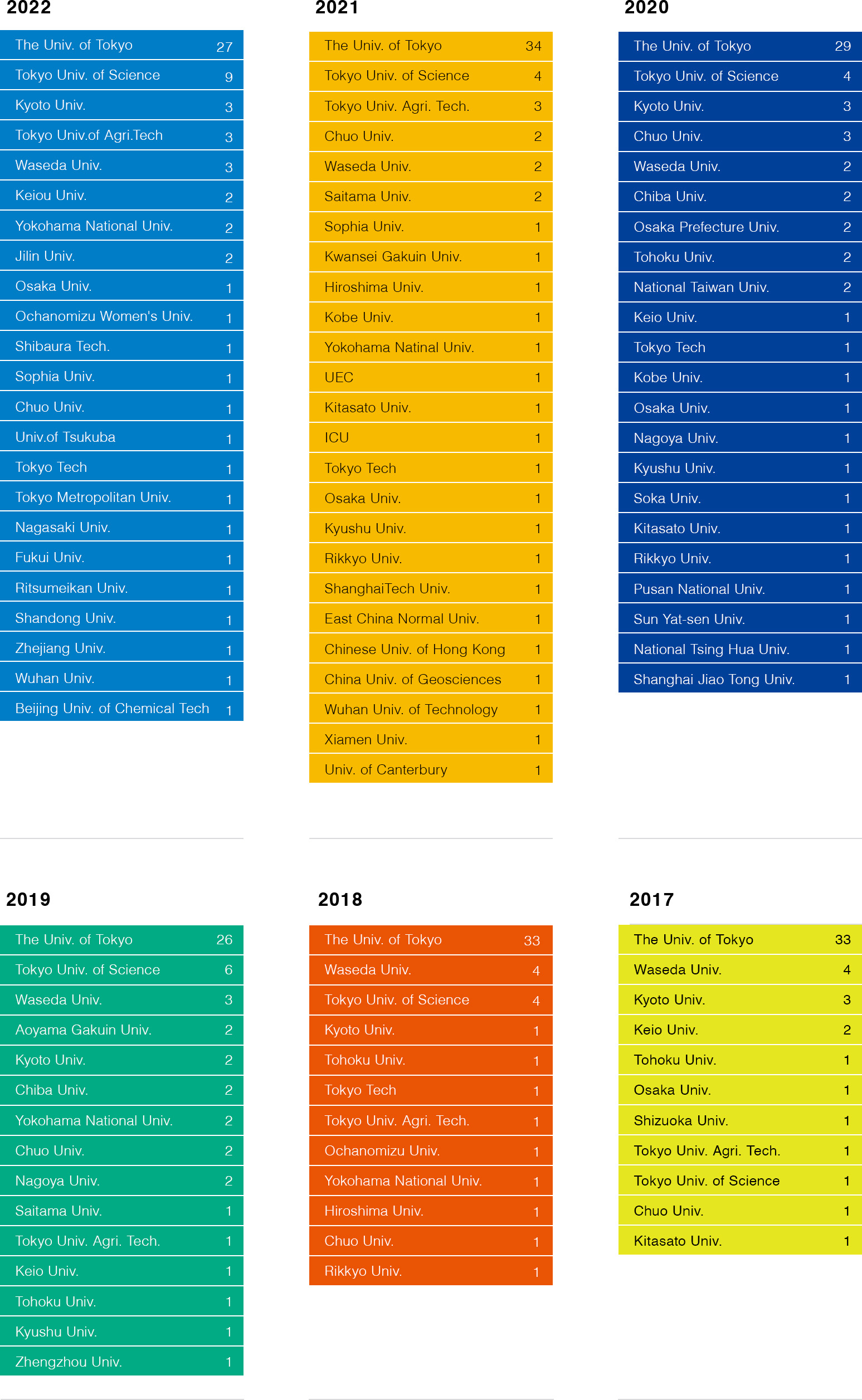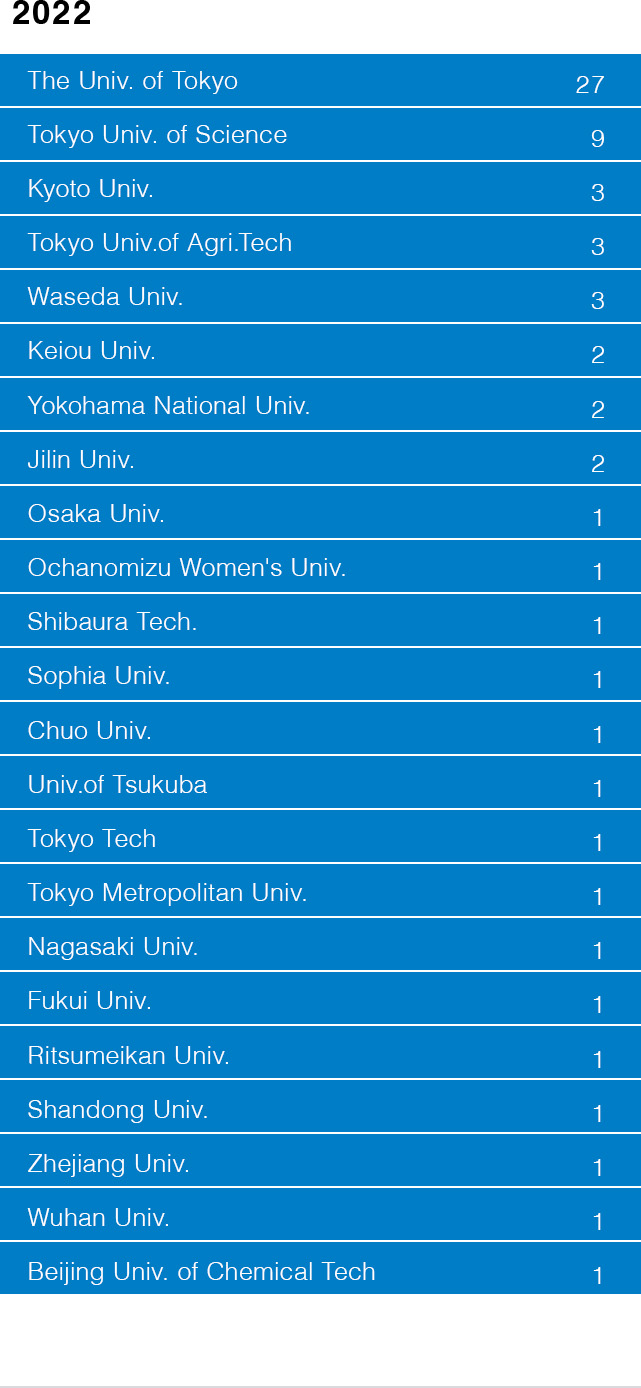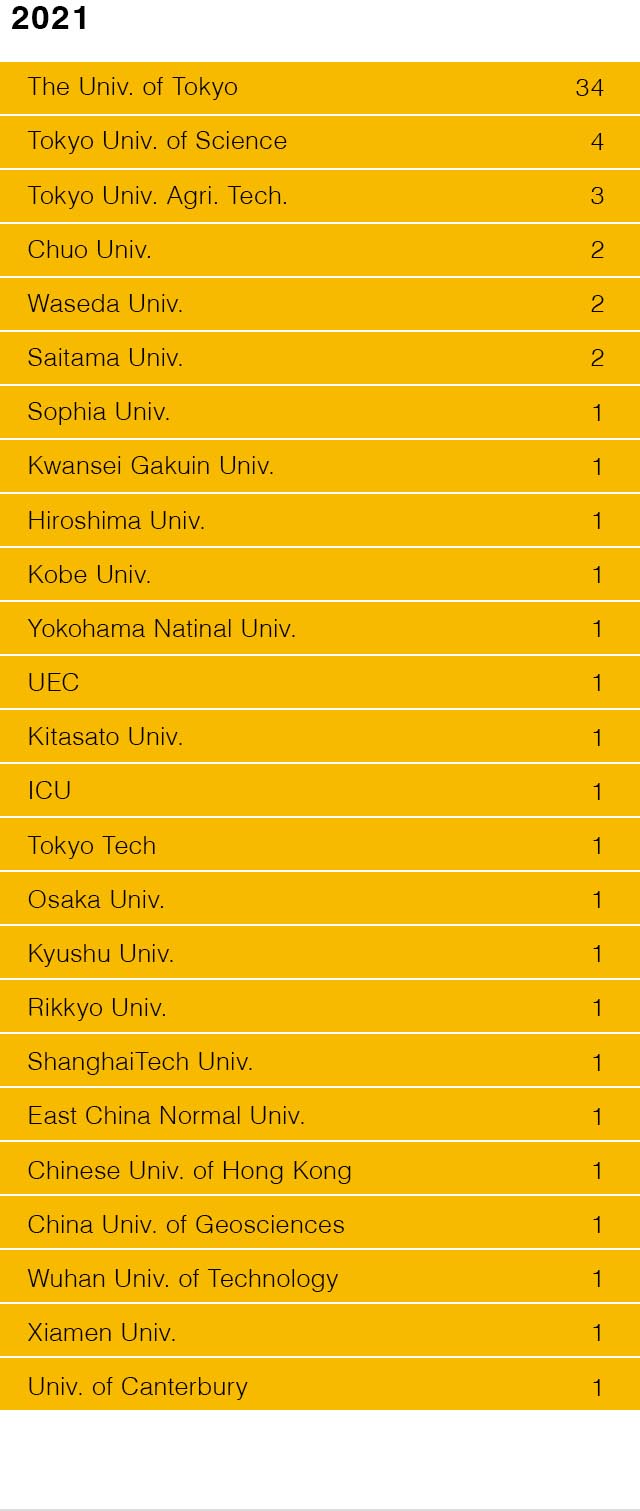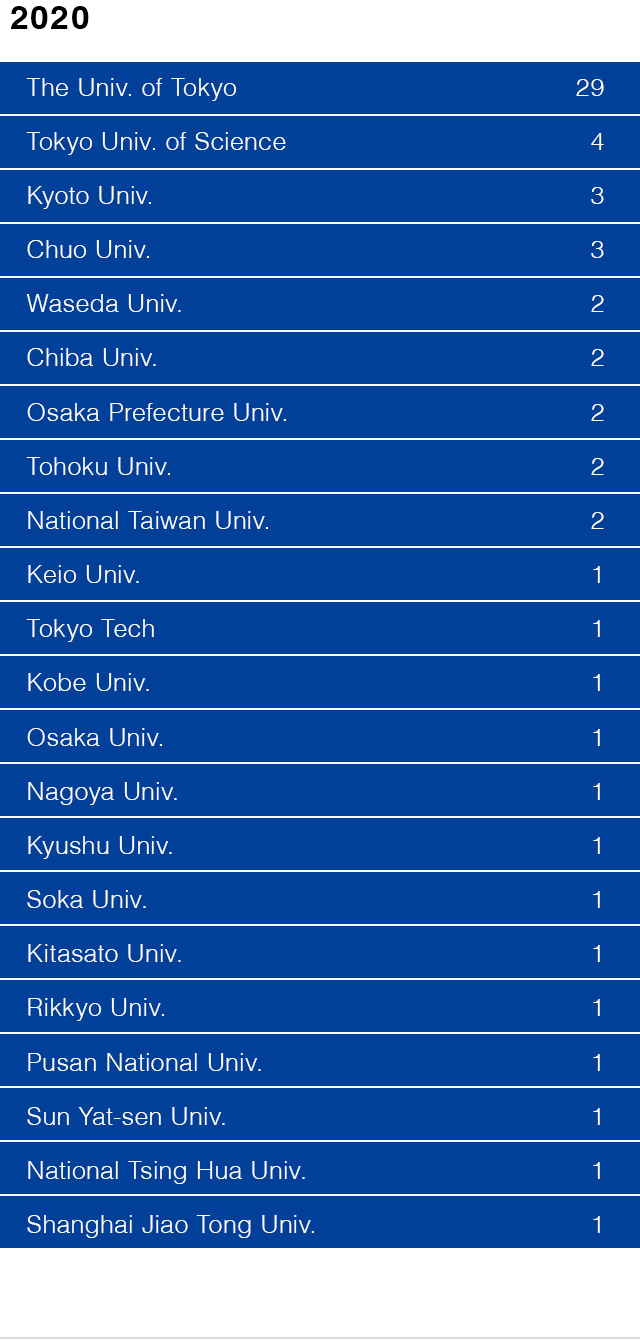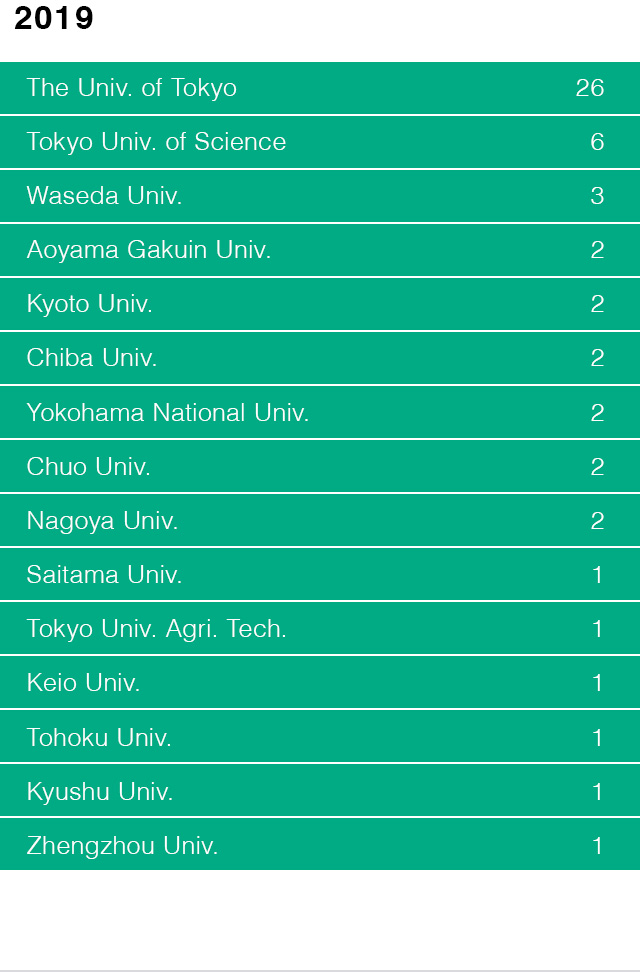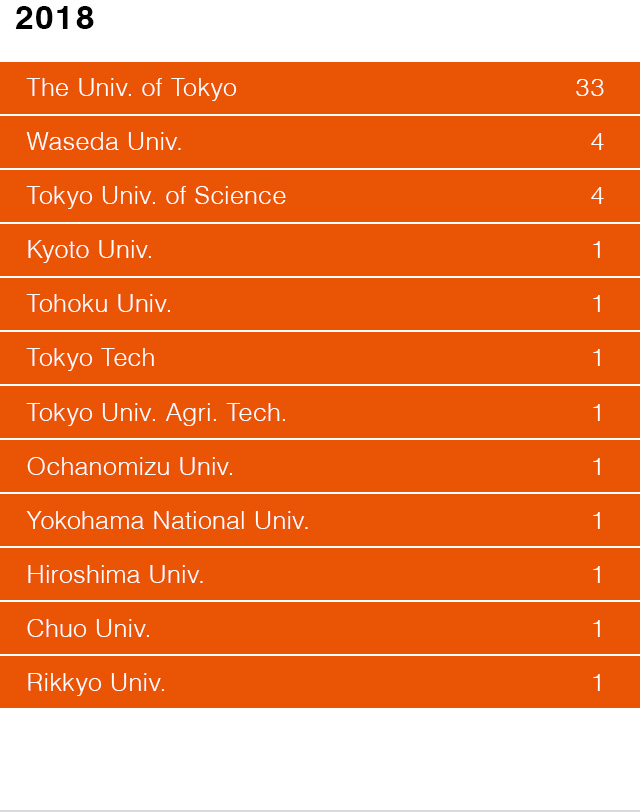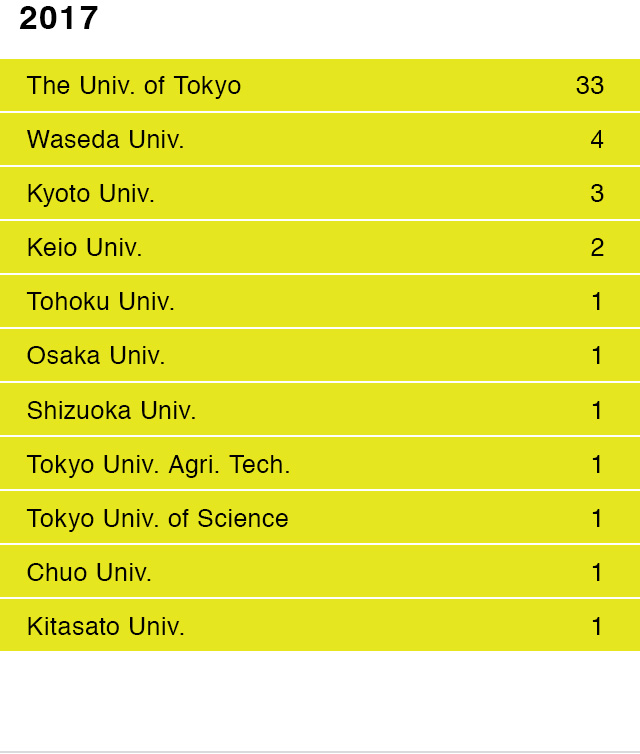 International Students and Research Fellows
As the below list shows, our department welcomes students and research fellows from Asian and many other countries.